South East Asia Express
China, Hong Kong, Cambodia, Thailand, and Vietnam
01 - R 4/5 - Travel Day
Flight: SFO > SHANGHAI
12:00pm- Friday 4:30pm (13h 30m)
China Eastern Airlines MU590
VVU8J7
02 - F 4/6 - Hong Kong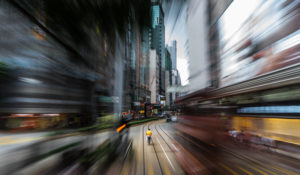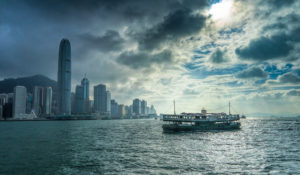 Flight: SFO > SHANGHAI
Until 4:30pm
Layover: (2h 15m)
Dinner: Shanghai Airport
Flight: BEIJING > HONG KONG
6:45PM – 9:30PM (2h 45m)
China Eastern Airlines MU723
Hong Kong
ATM
Buy Bus ticket to HK (Train costs more)
Check In Hostel at Urban Pack Hostel ($27)
D: Australian Dairy
Mongkok
Night Markets: Ladies, Temple St
Buy ticket for Lantau online
03 - S 4/7 - Hong Kong + Phuket
Hong Kong
Leave items at hostel + check out
Breakfast: Hong Kong Style Cafe
Lantau Island
Lunch: Lantau Island
Central: Longest covered escalator in the world
Victoria Peak
Ding Ding + Ferry Back to Hostel
Pick up items at hostel
Head to airport
Dinner: Airport
Flight
HKG > HKT H6HU6J
8:10pm-10:30pm (3h 20m)
HK Express 763
Phuket
04 - U 4/7 - Phuket - Snorkeling
Patong Beach
Snorkel/Scuba
Island Hop around Koh Phi Phi
Day trip to Krabi?
Nightlife (ladyboy show)?
05 - M 4/9 - Phuket - Elephants
Elephant Jungle Sanctuary
2500 baht / 6:30-1:30 or 11:30-6:30
Green Elephant Sanctuary Park
2500 baht / 6:30-12:30, 12:30-5:30
Other Activities
Easy Day @ Beach
Muay Thai?
Phuket Fantasea Show and Dinner
Confirm taxi to airport for tomorrow
Pack up for early check out
Buy food for breakfast on the go
06 - T 4/10 - Siem Reap - Temple + Market
HAPPY BIRTHDAY ROSS

3am – Depart for Airport
Flight: Phuket > Siem Reap
6:15-7:45a – Phuket > Siem Reap ($48)
Visa: $30 USD Cash + Passport Photo
Store bag at lodging, don't unpack much
Hire Tuk Tuk $25
Buy 1 Day Angkor Wat Ticket for 4/11 ($37)
Ask Tuk Tuks what fees are to Beng Mealea ($5 separate from Angkor Pass, $5 guide) → Psar Leu Market → and (optional if you have energy) Tonle Sap Lake to view the stilt houses on water (if there is water)
Should cost more, $35-$45 because Beng Mealea is 80 km northeast and further out. Leave as early as possible to beat the crowds which arrive after 10am. You will be driven through places where locals live. You can ask tuk tuk to stop anywhere you like for photos, to buy a snack, or use the toilet. You may see corn stalls along the road, other roadside food vendors, palm sugar being made, dog bbq, Cambodian weddings, etc. Bring something to cover your face from all the dust exposed from the tuk tuk while driving.
Beng Mealea (there is a boardwalk at the beginning, but then you veer off of it at the end and you can BE Lara Croft and meander above, under, through the ruins). Just hire a guide at the door for $5 and if you want to tip him, he will be grateful.
Psar Leu Market (a local market where you can see bee larvae, fresh fish, butchers, monks blessing butchers, fruits, vegetables, gold, money, ready made food, clothing, and many other 'things' for sale. Head eastbound (while facing the market, left side and deep inside) for fresh food, inside for clothing and goods, and frontside where the restaurant is.
Tonle Sap Lake (far south, you may need to buy a boat ticket to check out the stilt houses, they also offer crocodile farm tours, etc.) I didn't go because water level was low.
Dinner @ Khmer Touch Cuisine if you want to eat lotus flowers 🙂 A little spendier than your local street food.
Night Market
Eat: Happy pizza, bugs
$0.50 beer
Cambodian Massage
Find Tuk Tuk for Tomorrow
Hire Guide for tomorrow (optional $30)
07 - W 4/11 - Siem Reap + Bangkok
Siem Reap
Check out + store bag
5am-5pm Angkor Wat Tour
Angkor Pass $37 one day, $62 three day. You need to take a photo and keep it with you at all times because they check before entering and even while you are inside. If you want to go to Banteay Srei you may want to consider the three day pass and complete that and the landmine museum on Day 2 instead of jam packing it on Day 1.
At your hostel, list on the board you would like to share a tuk tuk for an Angkor Wat sunrise and temple circuit tour so you can split the cost of a tuk tuk driver ($20-$40/day). I recommend to see the highlights so you do not exhaust yourself and get templed-out.
Tell Tuk Tuk you want to go to these places in this order: Angkor Wat (main temple) → Angkor Thom (south gate) → Prasat Bayon (huge faces and monkeys, my favorite) → Elephant Terraces and Terrace of the Leper King (next to each other) → Preah Khan (quieter than Ta Phrom, buy painting here) → Ta Phrom (Tomb Raider)  → Banteay Srei (25 km NE of Angkor)
Consider hiring official guide if you want to learn more about the history (you need advanced notice), otherwise watch videos or read some books about the complex.
Angkor Wat at Sunrise (keep left)      
Angkor Thom (south gate)            
Bayon               
Elephant Terraces and walk to Terrace of the Leper King
Preah Khan (similar to Ta Phrom but less people; you may come across an old lady who will want to show you something for a small fee, up to you if you want to see it. Fallen rocks left inside, building structure is near back on left, tree is in the far back down the middle,
Buy a few rubbings for me please at Preah Khan! Thank you!!!
Ta Phrom (Tomb Raider, big tree roots, hidden buddha behind tree)
Evening: Apsara Dance Show (link)
Night: Angkor Night Market or Pub Street and eat street food, happy pizza, pub street for $0.50 beer, get a massage, go shopping
7:45pm – Arrive at Airport
9:45pm-10:50p – Flight: Siem Reap > Bangkok (1h 5m)
Bangkok
Taxi counter for taxi (use meter)
Check into lodging
Khao San Road
08 - R 4/12 - Thailand - Temple Tour
Bangkok
Temple Tour (careful w/ tuk tuk)
– Grand Palace
– Wat Po
– Emerald Buddha (where?)
– Ferry Taxi to Wat Arun
– Other sights
Flower Market
Chinatown
Go into the big city
Baiyoke tallest building
Thai Massage
Soi Cowboy
Night Market
09 - F 4/13 - Bangkok + Amphawa Floating Market
Songkran Festival
Bangkok
Find out where Songkran is popular
Chinatown
Flower Market
Klong Toey Market?
Migrationology
Victory Monument
Take van to Amphawa
Amphawa Market
1pm – To Amphawa Market
Van @ Victory Monument (90 baht 90m)
L: Bangkok/Amphawa River
Cross to opposite side of river
Turn right
Keep going straight
Cross a small concrete bridge
Ban Mae Arom is nearby, ask locals
3pm Check In Hostel
D: at Amphawa River
Firefly tour, river tour, bike, walk
Wang Bang Kung – Temple in the tree
10 - S 4/14 - Amphawa + Ayutthaya
Songkran Festival
Amphawa
Morning alms to monk
B: Amphawa Floating Market
Ask homestay for ride
L: Market
Tha Kha Floating Market
Damoen Floating Market (touristy)
Maeklong Train Market (schedule)
Van to Ayutthaya 70 baht / 1h
via Victory Monument
11 - U 4/15 - Ayutthaya + Flight to Hanoi
Songkran Festival
Ayutthaya > Bangkok > Hanoi
Explore Ayutthaya
Have some ayutthaya cotton candy
Get to Bangkok
Train 106: 13:11-13:53 (46, 24, 11 baht)
Train 72: 13:16-14:02 (46, 24, 11 baht)
Train 76: 15:35-16:17 (46, 24, 11 baht)
If you miss train 76, go find minibus
4:20pm Latest at Airport
D: Airport
FLIGHT: Bangkok > Hanoi
6:25pm-8:20pm (1h 55m)
Visa: $42 = $17 letter + $25 stamping
12 - M 4/16 - Hanoi / Cat Ba Island
Hanoi
Thang Long Royal Citadel
Hangout in Hanoi
Transport to Cat Ba Island
Train: Hanoi > Haiphong (2h 40m)
6a, 9:17a, 3:20p, 6:15p AND
Ferry: Haiphong > Cat Ba Is. (1h)
9a, 10a, 1p, 2p
Bus: Haiphong > Halong (1h 20)
Lac Long Hai Phong Bus Station
to Bai Chay Ha Long Bus Station
13 - T 4/17 - Cat Ba Island
Cat Ba
monkey island
Ferry: Cat Ba to Halong (4h)
14 - W 4/18 - Halong Bay
Book Tour for Halong Bay
Halong Bay cruise $150-$200
8AM Depart Halong Cruise
2 Day / 1 Night Cruise
15 - W 4/19 - Halong Bay - Cruise
16 - F 4/20 - Halong Bay - Cruise Return
Hanoi / Halong Bay
12PM Return Halong Cruise
4PM Return Hotel
17 - S 4/21 - To Da Nang
Hanoi > Da Nang
Hanoi > Da Nang
4:00p-5:20p (1h 20m)
Dragon Bridge
18 - U 4/22 - Da Nang
Da Nang
Store bag at lodging, check out
Hue OR
Hoi An OR
Marble Mountains
BE PREPARED FOR
LONG TRAVEL DAY TOMORROW
19 - M 4/23 - Travel to Beijing + Shanghai
Travel Day Beijing + Shanghai

FLY Da Nang to Beijing
1:20AM – Da Nang
6:35am – Bejing
Duration: 4h 15m
MU 5014
China Eastern Airlines
BEIJING
Layover: 10h 40m
6:35am – 8:35am – 72 Hour Transit Pass, Exit Beijing Airport
8:35am – 2:15pm – Layover Beijing tour at the Great Wall of China at Mutianyu + Dumpling Lunch
Optional depending on speed: Market, Hutongs, Peking Duck
2:15pm – Arrive at Airport (need 3 hours before)
FLY Beijing to Shanghai
5:15pm – 7:25pm
Duration: 2h 10m
China Eastern Airlines MU 563
SHANGHAI at 7:25PM
Layover: 17h 35m
7:25pm-1:00pm
No free hotel, ask friend
Fastest Train
Stay w/ Friend in Shanghai
The Bund
Shanghai Soup Dumplings
20 - T 4/24 - Shanghai + Home
Shanghai Travel Day
Breakfast: Soy Milk + Donut
Old Town
The Bund (optional)
Fastest Train in the World
11am – Airport
L: Airport
FLY Shanghai to SF
1:00pm – 9:30am
Duration: 11h 30m
China Eastern Airlines MU 589
9:30am – Arrive in SFO
Good night! You'll be Jet Lagged