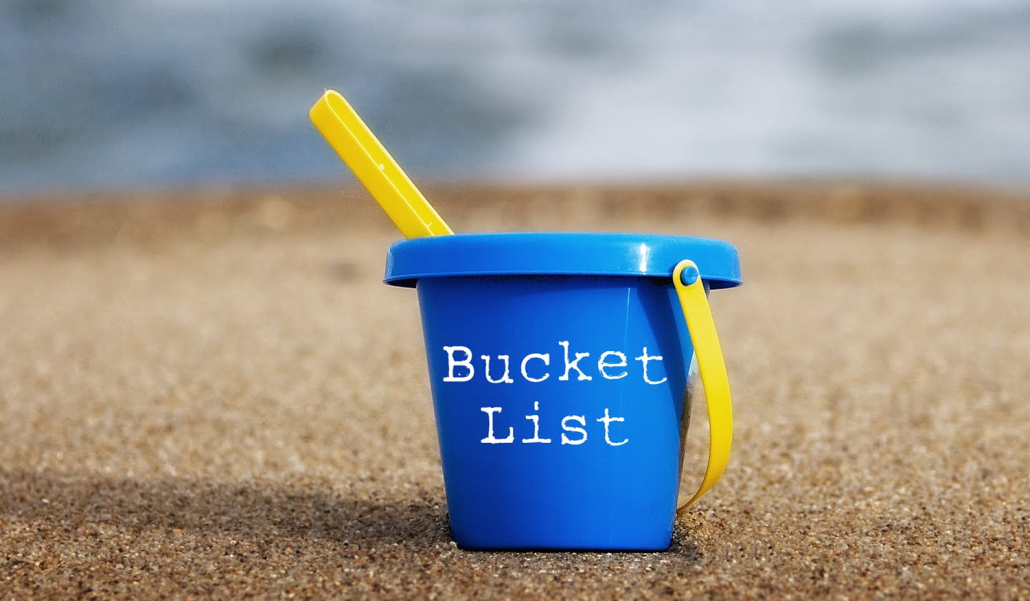 What inspires you to want to actually live life rather than just coasting along? Create your very own bucket list and check mine out here.
UNESCO World Heritage Sites
Destinations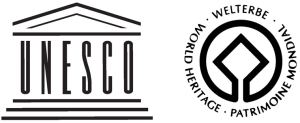 Africa: Victoria Falls (Swim in Devil's Pool, at the top of the waterfall)
Africa: Great Migration of the Serengeti
Antarctica: Polar Ice Caps
Argentina/Brazil: Iguazu Falls
Australia: Great Barrier Reef
Australia: Sydney Harbor
Australia: Uluru
Bhutan
Cambodia: Angkor Wat
Chile: Easter Island
China: Great Wall of China
China: Li River
Ecuador: Amazon Rainforest
Ecuador: Galapagos Islands
Egypt: Great Pyramids of Giza
France, Eiffel Tower
Iceland or Alaska: Aurora (Northern Lights)
India: Taj Mahal
Indonesia: Komodo Dragons
Iran: Tehran
Italy, The Colosseum of Rome
Italy, Leaning Tower of Pisa
Italy, Vatican City
Italy, Venice and its Lagoon
Italy, Florence
Italy, Historic Centre of San Gimignano
Jordan: Petra
Japan: Shibuya Crossing
Japan, Mt Fuji
Japan, Koyasan
Mexico: Chichen Itza
Mexico: Mayan Ruins
Nepal: Mount Everest
Peru: Machu Picchu
Turkey: The Blue Mosque
UK, Stonehenge, UK
USA: The White House
USA: Grand Canyon
USA: Golden Gate Bridge
USA: Yosemite
Vietnam: Halong Bay

United States National Parks
Josh had introduced me to the Passport to Your National Parks program where you can document your visit by placing your very own cancellation stamp in your passport. It's a great way to commemorate your travel and sometimes they even have special stamps celebrating the specific parks anniversary or another special occasion. I purchased the special, 25th Anniversary edition in 2011, when I first met Josh and learned about the program and have since collected a number of stamps and look forward to collecting more.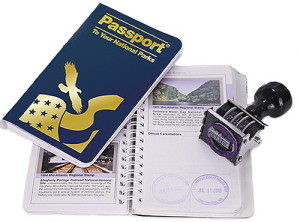 Yosemite National Park (California)
Grand Canyon National Park (Arizona)
Redwood National and State Parks (California)
Pinnacles National Monument (California)
Death Valley National Park (California)
Joshua Tree National Park (California)
Manzanar National Historic Site (California)
Muir Woods National Monument (California)
Point Reyes National Seashore (California)
Presidio of San Francisco (California)
San Francisco Maritime National Historical Park (California)
Cabrillo National Monument (California)
Crater Lake National Park (Oregon)
Ellis Island National Monument (New York)
Statue of Liberty (New York)
Lincoln Memorial (Washington DC)
Old Post Office Tower (Washington DC)
MLK Memorial (Washington DC)
National Mall (Washington DC)
Korean War Veterans Memorial  (Washington DC)
Arlington National Cemetery (NJ)
Adventures
Get Married
Buy a house
Visit every continent
Scuba Diving
Hang Gliding
ATV
Publish a book
See wild Orangutans, Indonesia
Skydiving
Snowboard
Sleigh Ride
Swim in an underground cave in Mexico
Zipline
Horseback Riding
Snorkeling
Rappelling
Flying a Plane
Rafting
Kayaking
http://www.roamtowonder.com/wp-content/uploads/2014/12/bucketlist.png
875
1500
May Suen
http://www.roamtowonder.com/wp-content/uploads/2015/01/logo_roamtowonder_regular-300x125.png
May Suen
2014-12-30 16:29:15
2015-01-19 21:50:06
What's On Your Bucket List?